Sponsor Carolina Jubilee!
Check out our sponsor packages below and fill out the form to get started!
Why sponsor?
Sponsoring Carolina Jubilee provides a unique opportunity to demonstrate your company's support for sustainable local food systems that work for everyone. Your sponsorship will also build brand awareness, with the placement of your company name in front of a captive audience of thousands of people – both at the event and through media coverage.
How will a sponsorship help communities?
Sponsorship dollars and revenue from Carolina Jubilee support the Carolina Farm Trust mission to strengthen equitable local food systems in the Carolinas, from production to consumption. Monies raised provide land access to new and existing farmers; create local economic opportunity; purchase heavy machinery and materials such as seeds and tools; support farm apprentices who are the future of farming; and, deliver nutritious, locally-grown foods to our community members.
What is Carolina Farm Trust's track record of success?
In 2020 alone, Carolina Farm Trust moved over 12,000 pounds of food from local farms to people experiencing food insecurity; connected 5 farmers to land which allowed them to scale their businesses; served over 40 families through the Farm Stand at the Urban Farm at Aldersgate; engaged over 50 partners in our work; and, supported over 50 local chefs and restaurants. Please consider sponsoring and participating in Carolina Jubilee — an event that is certain to positively affect many and leave a lasting impression for generations to come.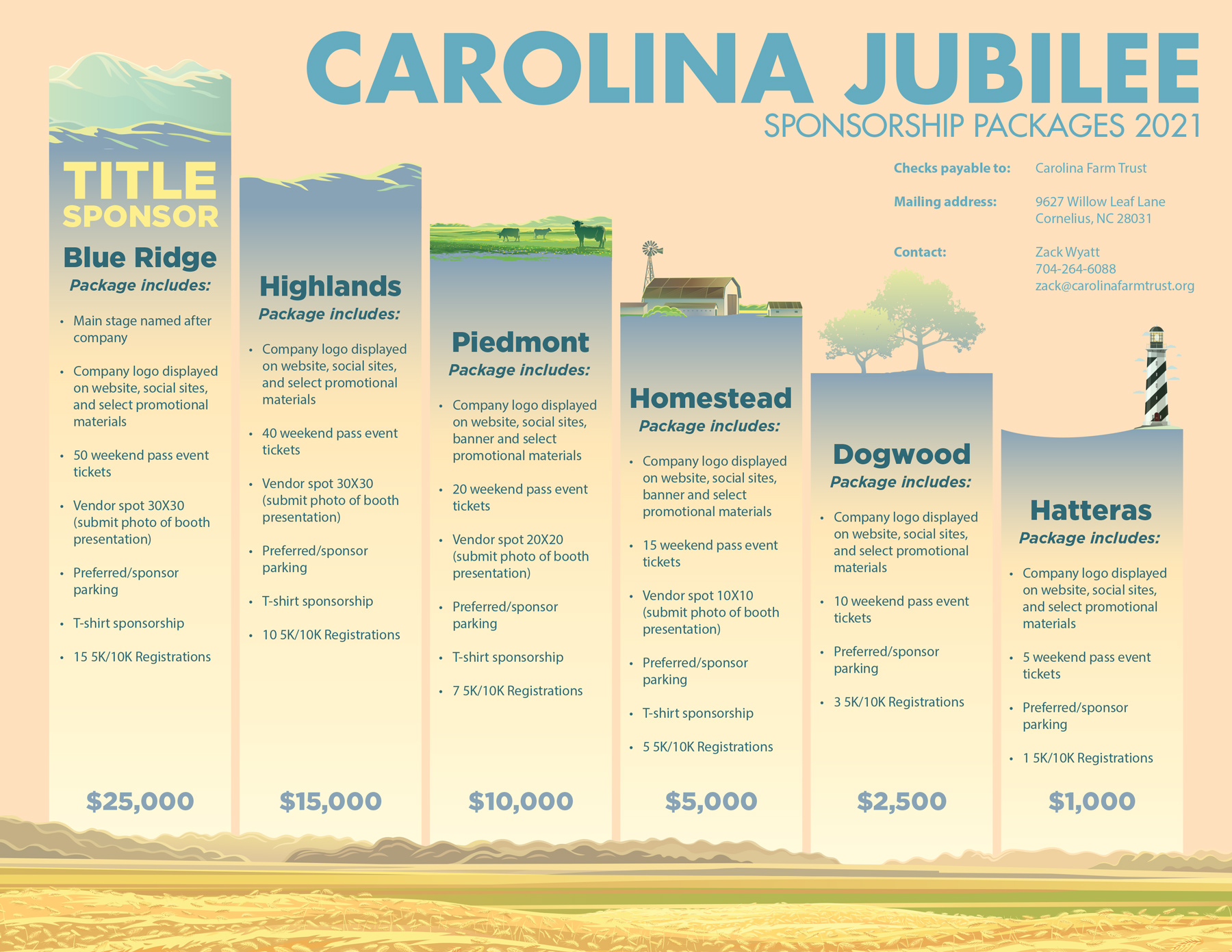 Fill out the form below to become a Sponsor for Carolina Jubilee 2021: