"The first supermarket supposedly appeared on the American landscape in 1946…Until then, were was all the food?  Dear folks, the food was in homes, gardens, local fields, and forests. It was near kitchens, near tables, near bedsides. It was in the pantry, the cellar, the backyard." -Joel Salatin.
Every year, we loose an alarming amount of land to the continuous development of highways, shopping malls, and other urban developments leaving less and less land for acquisition and expansion for our farmers. If farmers can't acquire, expand, and grow, but our population still continues to increase, where will we get our food?  It will come from overseas, not down the street. It will come from big factory farms that are hazardous to our environment, mistreat our animals, and change the genetic codes of our food… It will… And it is… Wendell Berry states, "To be interested in food, but not our food production is clearly absurd."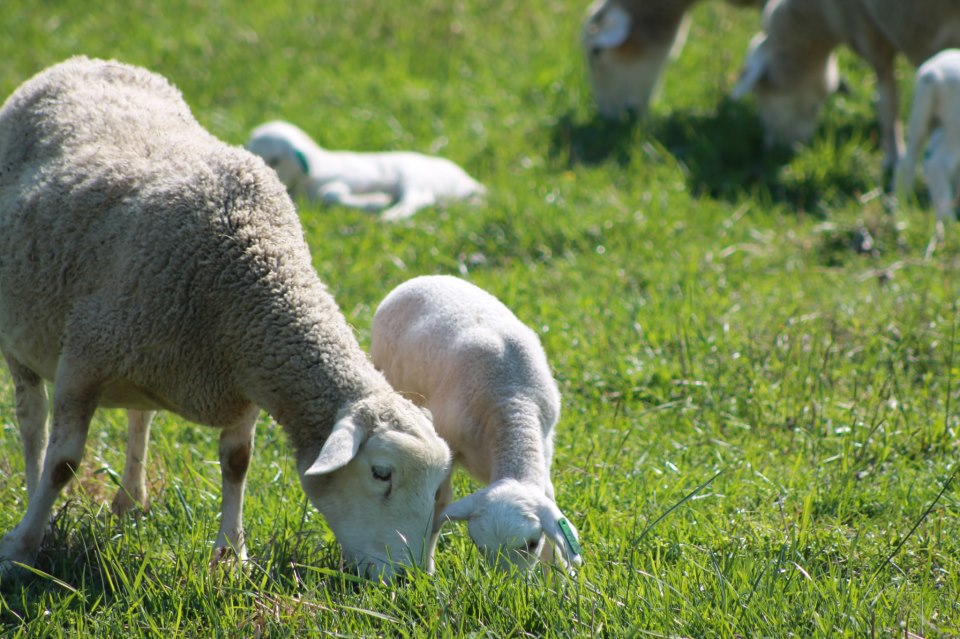 In our fast pace world, where convenience of the poorest quality foods are at our finger tips, we have developed into a society of overweight, disease ridden populous. We are becoming sick and tired. And we are becoming sick and tired of being sick and tired….  So what do we do? As individuals, this is a BIG question. We are mighty small in the BIG WORLD of politics and factory farming.
"If we could change ourselves, the tendencies in the world would also change. As a man changes his own nature, so does the attitude of the world change towards him. … We need not wait to see what others do." -Ghandi
It all starts at the bottom of the hill, not the top. It is the little steps that lead to big steps. It is the crazy people that believe they can make a difference, that actually do… People like Zack Wyatt.
Zack Wyatt had a dream. A dream to do good. A dream to do good for our farmers; the underpaid men and women who work day in and day out putting food on our tables. He saw the growing problem of our declining farmland and wanted to do something about it. He wanted to take action.
And so the journey began with Carolina Farm Trust…. The Carolina's Farm Trust mission is protect farmland, foster an ecosystem sustainable for farming, and acquire land for farmers to grow, build, and expand.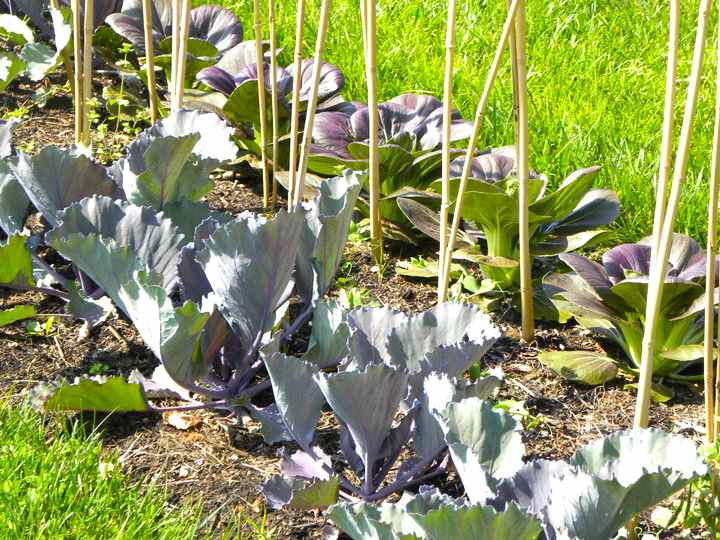 Zack states:
 "Each tract of land we buy will have a focus of being sustainable from an energy and water standpoint. We will give access to all of our tracts to academia so they can work with farmers on researching best practices and new ways of farming. We also want to work with existing nonprofits and help existing farmers. Whether it's helping build a barn, getting a tractor fixed, or help with land infrastructure we will be there. We as an organization want to stay lean and small to make sure the money we raise gets into the dirt and gives people the opportunity to create things with it. We stand shoulder to shoulder with our Carolina Farmers and get them what they need to succeed."
With every great cause comes a need to finance it; from that need became Carolina Jubilee.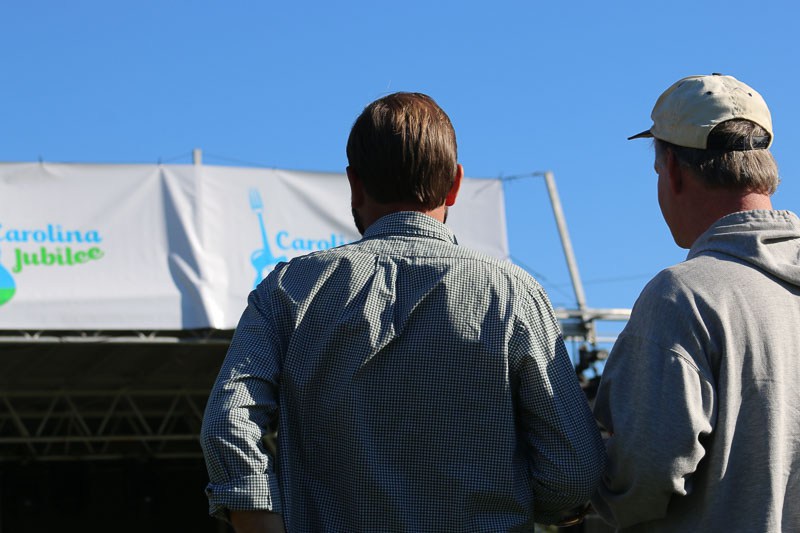 This was his idea, "Hold a music festival, raise money to buy 40+ acres of farmland in Lincolnton and lease it to a farmer. Then, next year, raise more money, buy more land and support more regional farmers… It's a music festival, and a beer festival, a wine festival, a farming festival. It'll be pure, raw, and it will be genuine." And so he did.
Carolina Jubilee was held October 16th and 17th at Vanhoy Farms in Harmony, NC. We were only able to attend on the 17th. VanHoy Farms Family Campground has 100 acres of land with full camping facilities and amenities. My husband and I have never camped together in a tent and we decided this would be a great opportunity. We drove up to the very beautiful campground and were directed to our site where we set up camp for the days adventure.
The Carolina Jubilee venue was picturesque with perfect fall weather, bright sunshine, and clear blue skies. We arrived very hungry at lunch time. We headed immediately to the food vendor. We happily chewed down on some fantastic house made grub. My husband had the cheese steak and I had their pizza along with their potato chips. Not a bite was left.
Great beers, wine, and cocktails were available also. We had an opportunity to try all of them. On location, Heirloom Restaurantmade delicious soups for everyone to sample.
And on to the music! Unfortunately, we missed the first act of Uncommon Grounds. But we did arrive just in time to see Ellis Dyson & The Shambles.
My husband and I were instantly smitten. These guys are going to be HUGE very soon! They each are full of their own spunky individual musical personalities and collectively they come together to an eclectic foot stompin' jazz infused bluegrass folk. Never hearing any of their songs before, we were surprised at how quickly we became caught into their music. Our heads were bopping, our hips were shaking, and our feet were stomping…. If I could ever get my husband to dance, I might have had him swing me around a bit.
Ellis Dyson and the Shambles take you back in time when life was simple; people sat on the porch, stories were told, and conversation was shared over lemonade or iced tea. Their music tug at a southerner's heart and brings them to a feeling of home. Ellis Dyson's rich unique distinct vocals mixed with a bluesy southern twang come to full play with his corky personality and his humorous facial expressions. We instantly checked out their music and have fallen in love with their Caroline, Peaches, Men Trenkte Mashke, Carolina I'm Listening, and Mr. Medicimo's Medicine Show. But you should check out their entire record, because it is absolutely fantastic.Find them on their Facebook, Twitter, and Instagram. Go watch them in concert now while you can see them cheap and up close because it won't be long before you will be paying high dollar tickets for nose bleed seats.
The Paper Crowns are a talented married duo. Their harmonious singing and intricate string plucking bring an energetic chemistry to the stage. Their songs are composed of an engaging mix of folk, blues, and country. Check out Long Time Coming, Jackson, and Old Sweet Song and tell me how much you love them! They are pretty awesome.  Find them at thier Facebook, Twitter, and Instagram.
Unspoken Tradition is a fantastic 6 piece traditional North Carolina blue grass band that play with deep sincerity and love for their music. Their strong vocals, talented instrumentals, and well written songs with their spirited presence will keep you entertained. Check out Simple Little Town, Carolina Rain, and Sea of Heartbreak and get carried away in their music.  Find them at their Facebook, Twitter, and Instagram.
These self taught musical duo, Pam and Robert, combined with their drummer Rome, pour their heart on the stage performing blues and soul passionately. The sparks fly on stage from the chemistry and charm of Pam and Rob as they belt out amazing vocals and instrumentals of what they call "Dirty Southern Soul."  If you like rhythm and blues, you will love Do You No Harm, Bring Your Love, and Tangled Up. Be sure to find them at their Facebook, Twitter, and Instagram.
Look out folks, here comes Leah Shaw. Growing up in NC, she took a chance and moved to NYC. There, she began crafting her own songs and playing them on a string guitar in the subways.  Her experience allowed her to grow into a confident, seasoned vocalist and instrumentalist. Her voice has lovely, dreamy, melancholy tones that sweep you away in her music. Her  I Went to War is a deep, skillfully written song that will tug at your heart strings. I am in love with her Carolina I'm Home. Being a Lynrd Skynrd fan, I can't help but to share her breaking out Simple Man… Boom! You go girl! Be sure to follow her at her Facebook, Twitter, and Instagram.
Are you ready to party? Jamming a mix of folk with rock, Tacoma Narrows brings an acoustic energy that you can't help but dance to.  They are fun, entertaining, and engaging to the audience.  The instrumentals and vocals are crazy good. Their individual personalities and passion for music becomes collectively revealed as they get lost in performing their music. They really put on a great show. I love their This is How it Starts. Check out Just Wait and Good Mourning. Be sure to follow them on their Facebook, Twitter, and Instagram.
The bands were all incredible. Hats off to Zack for arranging such a magnificent line up. The night didn't end just yet. After all the bands finished playing, Ellis Dyson took the stage. There he was joined with random audience members. One had a washtub bass and another had a scrub board. We, along with the remaining audience, sat around a large fire watching with amusement. Then one by one, other band members from other bands added the stage and collectively they put on a one of a kind, incredible show. It was an experience that my husband and I will never forget.
Ok, for those that are not too young… (I am feeling pretty old now.) Who remembers "Emmet Otter's Jug Band Christmas?" It is one of my husband's favorite Christmas movies… Their performance reminded me of the Emmet Otter's Jug Band at the very end of the evening.  It was a wholesome, sweet, magical performance.
Do you see the resemblance?
Carolina Jubilee was a fantastic experience. I highly recommend you going next year. Camp and stay the night… You never know what will happen for the after show.
Follow Carolina Farm Trust at Facebook and Instagram. And follow Carolina Jubilee at Facebook, Twitter, and Instagram."The farmer is the only man in our economy who buys everything at retail, sells everything at wholesale, and pays the freight both ways." -John F. Kennedy.
Care about our land. Care about our food. Care about our farmers.
By Katie Click here for full article